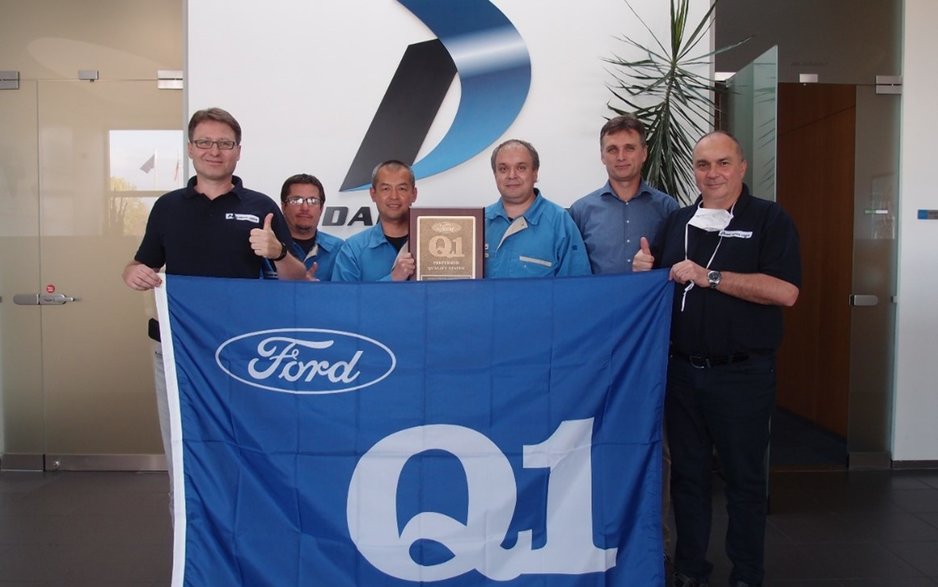 DMC had been working on the Q1 achievement for several years. We were demonstrating good quality results for long period, but the fulfilment of logistics requirements was a big challenge. Finally, we managed the MP&L endorsement to satisfy the customer's needs.
The Q1 award letter was received already in May 2020, but due to the COVID-19 circumstances the Q1 plaque handover itself was performed now in October. Unfortunately, also due to the current epidemic restrictions, the ceremony couldn´t have been held.
Now also DMC is standing among other DAIDO group plants who belong to the Preferred Ford Suppliers family.
The Q1 award is not only a status confirming the customer satisfaction, but also our commitment to maintain and develop the preferred quality status.
Big thanks belong to all DMC employees together with DMEG and DME teams who supported us.